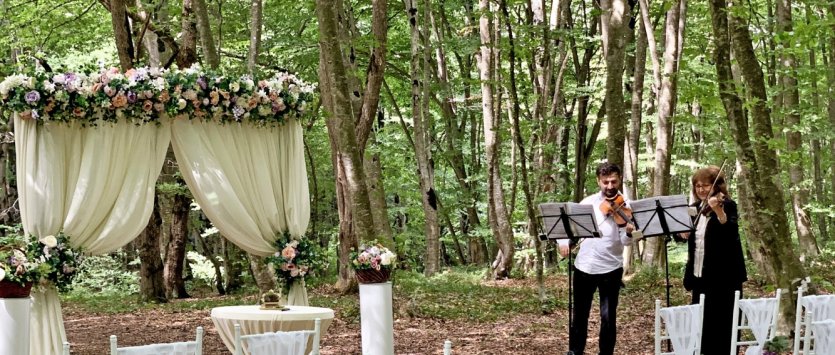 Our range of services includes the selection of artists of any scale and genre:
· Presenters: reputable wedding hosts, duets, showmen
· Musical bands: cover bands, solo performers, stars of Georgian and foreign stage.
· Dance groups: classical show ballet, national ensembles, modern dance studios, development and organization of flash mobs at the wedding, choreographers for the first dance.
· Artists of original genre: sand show, fire show, neon show, acrobatic shows, original musical performances, jokes, etc.